PTEMBER 202

Volunteer to be a Digital Crisis Supporter
We offer National 24/7 Text and Online Chat Services to the Australian community, and we can't do it without the generosity of people like you. Being a Digital Crisis Supporter may be right for you if you like the flexibility of working from home, are comfortable with technology, are able to express yourself confidently in the written word and are self-motivated.
Learn More
What does a crisis supporter do?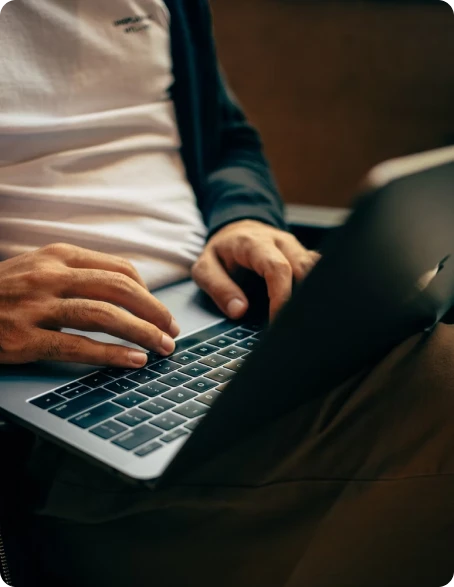 Train

Once accepted, you will complete training to become a qualified Crisis Supporter.

Respond

You will respond to people in need of support via online chat or Lifeline Text

Listen

You will listen to what's going on for the person who has contacted you, hear their story and sit with their distress.

Empower

You will support the person to identify their next steps and encourage them to generate and own the action. If needed, you will create a safety plan with them.
How training works
Crisis supporters commit to volunteering an average of two 4-hour shifts a month. You'll also complete a training period to give you all the expertise you need to navigate crisis support successfully and empathetically.
Stage 1
30-35hrs / 8 weeks
Training Program
The first step is to get you trained up! Enjoy self-paced online learning over an 8-week period with a new training group starting each week.
Stage 2
10-15hrs / 4 weeks
Placement
To get confident with providing crisis support, you'll do on-the-job supported shifts which enable your supervisor to provide you with feedback and support.
Crisis Supporter
As a trained Crisis Supporter, you'll be engaging in providing crisis support, receiving feedback, and taking part in professional development activities.
Upcoming information sessions
Want to learn more about becoming a Digital Crisis Supporter? Register for an upcoming Information Session:
Take the first step
If you think becoming a Digital Crisis Supporter is for you, you can send us your details and we'll be in touch with the next steps in the application process.
What you'll need to be a Digital Crisis Supporter volunteer
A stable and reliable internet connection
A quiet and confidential space where you can volunteer
A PC or Mac computer less than 6 years old
Mac users will need macOS 10.14 or later and a free app, Microsoft Remote Desktop
PC users will need to be running Windows 10 or later
Recommended: two computer monitors and a webcam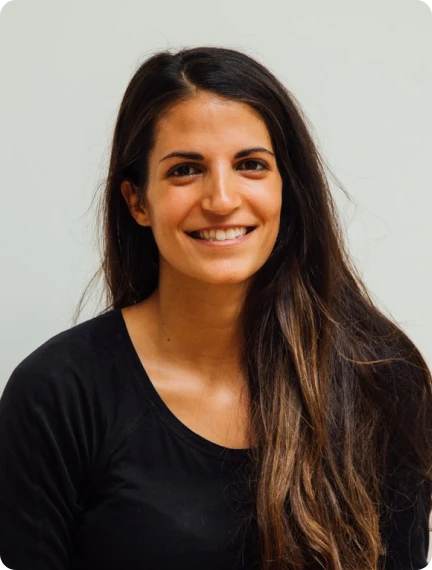 I was looking for a way to volunteer but my uni schedule is really full on, I wasn't sure I'd have the time. I love the flexibility I get from Lifeline's text volunteer program, and the feeling that I am giving back to the community.
Frequently asked questions
Lifeline provides one-off crisis support to people who could benefit from immediate and short-term assistance to cope with crises or distress. Lifeline does not provide long-term or ongoing assistance.

Lifeline's one-off service means that a crisis supporter will be unaware of what has taken place following their interaction with the help seeker. This includes when Lifeline escalates a situation to emergency services due to issues of risk. Due to these challenges and others, Lifeline places high importance on providing debriefing and supportive supervision to all staff and volunteers.
Help seekers contact Lifeline with a variety of issues and crisis situations. This may include relationship issues, loneliness, family concerns, substance issues, suicidal thoughts, self-harm, domestic and family violence situations, and child safety concerns. Crisis Supporters help to address a range of feelings including anxiety, depression, loneliness and disconnection.

All support services experience a small proportion of unwelcome interactions from people who are misusing the service to harass or intimidate. Debriefing and supervision play a pivotal role in seeking support during or after these often-challenging interactions.
No, the comprehensive training provided to our volunteer crisis supporters will ensure you are qualified to offer a high standard of crisis support that keeps people safe. We are looking for volunteers who are good listeners, empathetic, compassionate and committed to supporting others.
Yes, all volunteer roles require a National Police Check conducted by Lifeline and relevant state/territory Working with Children Check/Working with Vulnerable People Check. The associated fees for checks where required is at your own cost.
We find most people who volunteer with Lifeline as a volunteer crisis supporter find it very rewarding, knowing they are contributing to saving lives. Most of our volunteers contribute to the Lifeline community for years after completing training.  We ask our volunteer crisis supporters to commit to a minimum of 4 hours per fortnight.
Lifeline has 41 centres around Australia in regional, remote and metropolitan areas. We also offer the opportunity to volunteer online via our Digital text and online chat services.
To volunteer at your nearest Lifeline Centre or Lifeline shop, please contact your
local Lifeline Centre
to find out more about becoming a volunteer. 
You will be assigned a Team Leader who will coach you throughout your training, placement and even once you are a fully trained Crisis Supporter. In addition, you will always have support while on shift, as one of our qualified In-Shift Supervisors will be there to ask questions, intervene where necessary and debrief with you when you finish your shift.
Make sure you understand the commitment involved in becoming a Crisis Supporter
Register your interest and/or attend an information session
Complete and submit your application (you will be asked to provide reference details, a Working with Children/ Vulnerable People Check and a Lifeline Police Check. Note that these checks are at your own cost).
Accept our offer to join the Lifeline family.
Join the next available training date (we will notify you of the date once you have accepted your offer)
When volunteering for the Lifeline Text Service, either a PC or Mac computer can be used, requiring the latest operating system available. The minimum system requirement for a Mac is macOS10.14 or later; and a free app to connect to the remote desktop,
Microsoft Remote Desktop
. For PC the suggested system requirement is an up-to-date version of Windows, general a computer less than 6 years old.
It is highly recommended to have two computer monitors/screens, to run the text platform on one monitor, and on the second monitor to runs Teams, the program that we use to communicate with each other on shift. If you don't have two monitors, then having a smartphone on shift as a back-up is important so that you can keep in contact with your shift supervisor, in case you have problems with Teams. It is also good if you have a camera with your computer, so that during training and once volunteering, you are able to chat face to face with your team leader or shift supervisor.
Having a stable and reliable internet connection is very important when considering volunteering for the Lifeline Text Service. It is useful to know the upload and download speed of your internet, and this can be easily checked using any
internet speed check tool
.
If you have any problems with your internet, it is also possible to hotspot your phone and all programs needed will run smoothly as required.
We welcome all applicants considering becoming a Digital Crisis Supporter and due to the flexibility of the role can support a variety of accessibility needs. Please send us through
an email
if you have any specific questions.
Becoming a Digital Crisis Supporter is perfect for those living in regional/remote areas in Australia. You can be located anywhere Australia-wide as long as you have the appropriate computer equipment and a stable and reliable internet connection.

Unfortunately, due to our security requirements and IT systems, we are not able to accept overseas applicants.
To become a telephone volunteer crisis supporter for Lifeline's 24-hour Crisis Support service - 13 11 14 - you'll need to undertake extensive training, make a commitment to shifts, and meet further selection criteria. This is to ensure you'll be confident, skilled, and able to provide support to Lifeline's callers in their time of emotional distress and crisis. This is a very rewarding volunteer opportunity.
Lifeline has 41 centres around Australia in regional, remote and metropolitan areas.
To volunteer at your nearest Lifeline Centre or Lifeline shop, please
contact your local Lifeline Centre
to find out more about becoming a volunteer.
Crisis Supporter Workplace Training (CSWT) is a national recognised training course which is based on adult learning principles and experiential learning. Successful completion results in Accreditation as a Lifeline Crisis Supporter and obtaining a nationally recognised Statement of Attainment in:
CHCCCS003 Increase the safety of individuals at risk of suicide
CHCCCS019 Recognise and respond to crisis situations
CHCCCS028 Provide client-centred support to people in crisis
Lifeline is a Registered Training Organisation, Lifeline Australia RTO Code 88036. Lifeline centres subsidise the cost of the CSWT course, however a student contribution is required.