About the episode
At 23, artist Amanda Johnson had life all mapped out. She was married, owned her own ceramic shop and was teaching 200 students a week, firing her three kilns seven days a week and employing seven other staff. She was a successful businesswoman and artist.
She approached having children with the same confident expectation of success but instead, fell into a quagmire of self doubt and depression. She couldn't even paint any more. She had a supportive husband and parents and healthy children but admits at one point standing in the garden, watching them through the glass windows inside and seriously thinking they wouldn't miss her if she left them.
Today, Amanda has become a conduit for others to open up about their depression – helped largely by a massive self portrait which hangs in her new gallery and shows her old depressed self and her current happy one. However, she points out that depression is like dieting, you can't just fight it for a while then presume it will stay away for ever. You have to stay on top of it.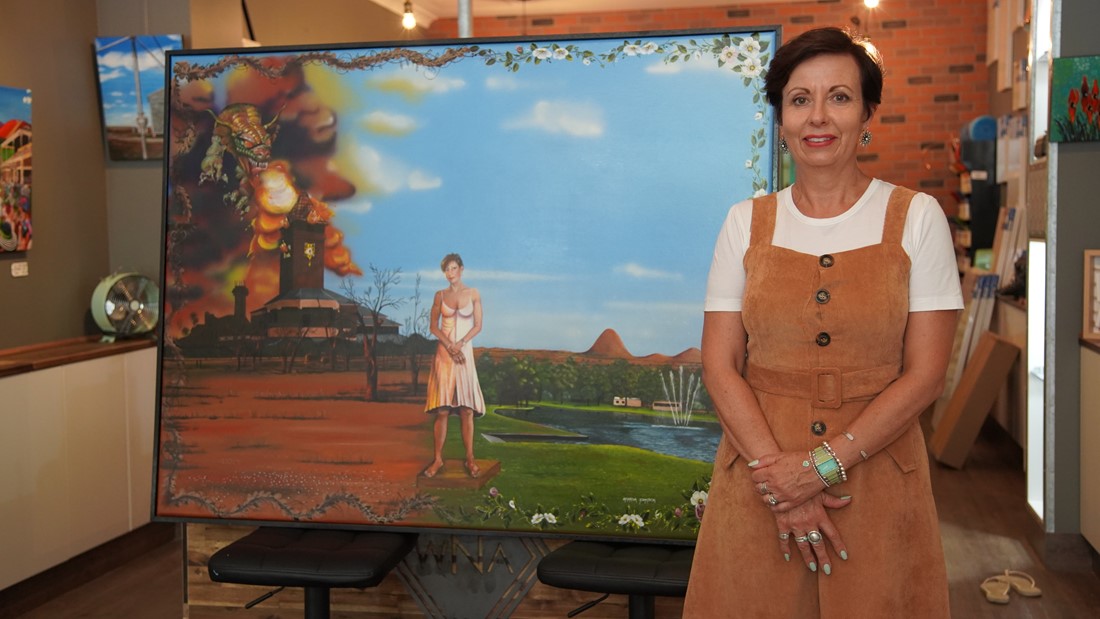 Listen to more episodes
You can listen to more episodes of Holding onto Hope and subscribe to the podcast in your favourite player.